August 16, 2004
Velveeta, Las Vegas!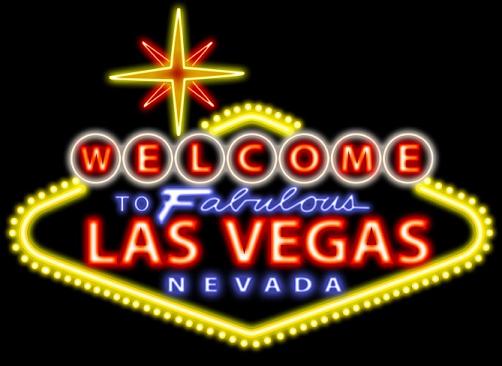 I recently ventured into the wilds of 24-hour everything, legalized gambling, indoor amusement parks, and buffets the size of a warehouse to meet two legendary cult filmmakers, Ray Dennis Steckler and Ted V. Mikels. For those unfamiliar with the history, Vegas isn't what it used to be. The Strip in Las Vegas comes across these days as some kind of Disneyland on acid. Almost every casino now has a theme to it and giant recreations of everything from the Statue of Liberty to pirate ships and even a working volcano line its streets. If gambling is not your forte, Las Vegas offers a host of other entertainments to keep you occupied. In addition to the celebrity shows and tourist attractions, there is also an abundance of collectibles stores that could clean out a fanboy's pockets faster than any one armed bandit! These were the hazards I navigated fearlessly to bring these interviews to daylight!
This trip to Sin City was instigated by a friend of mine who gambles as a hobby and receives continual offers from casino chains for free rooms, show tickets, meals, and other amenities. I couldn't pass up the opportunity to return to this adult playground for what basically amounted to the cost of my airfare. This was actually my second visit to Las Vegas and, while only a brief four days, I was determined to get the most out of it. In addition to spending time with my friend, making the obligatory casino tour, and checking out a few of the local clubs, I also planned a day of shopping and a day of interviews. It was a busy schedule indeed.
I only made a minor contribution to the casinos while enjoying their hospitality. There is so much to see in most of them now that gambling can easily become secondary or completely arbitrary. There were no celebrities performing in town that were of interest to me but I did manage to take in the Star Trek exhibit while staying at the Hilton. Star Trek: The Experience at the Las Vegas Hilton consists of two different theme rides, a memorabilia exhibit, a recreation of Quark's Bar from Deep Space 9 and, of course, the gift shop from Hell. The Klingon Experience is a combination walk through and simulator ride that easily rivals anything at the Orlando theme parks. The basic plot of the attraction involves the audience's interaction with the crew of Star Trek: The Next Generation to thwart the Klingons from eliminating one of Picard's ancestors. The dogfight climax over the Las Vegas Strip (destroying some of the Hilton's competition) is not to be missed. The Borg in 4-D is a new addition to the exhibit featuring the cast of Star Trek: Voyager. It has some excellent simulations and gives the audience as close to an actual alien probing as most will ever want to get. I'm not the greatest Star Trek fan in the galaxy but I thoroughly enjoyed the exhibit and recommend that anyone that likes the series or theme rides in general set aside time for this during a visit.
The highlight of my shopping day was a trip to Cinema Collector's World. This unassuming little building in a strip mall right off The Strip houses one of the most extensive and affordable movie poster inventories I've ever run into in person. The floor stock is fairly typical, although I did find lobby cards for "The Green Slime" and "Scream, Blacula, Scream" and an awesome Frazetta style artwork one sheet for Larry Buchanan's "The Loc Ness Horror". The real treat came when I started talking to the extremely helpful sales lady about the types of films I collect paper on. After finally convincing me to write up a make shift list of titles, she absolutely floored me when she stepped into the back and I could see rows and rows of file cabinets. After about ten minutes of digging she returned with items from at least half of the esoteric titles on my list. I left the store a very happy man with original one sheets from "The Astro Zombies" (the 71 release and one of my personal favorite posters of all time), the shady re-release of the Florida made "ZAAT" under the title of "The Blood Waters of Dr. Z", and "The Undertaker and His Pals" (a cool duo tone poster I had never seen before).
During my shopping extravaganza, I actually found myself in the vicinity of Ray's video store while looking for another shop, so I decided to stop in. Ray was out that day but I did spend a few minutes talking with his friend Bill Libby (this is how I always run short of time but at least I have fun). Bill regaled me with stories of living over seas in the military, previous business ventures, and how he came to meet Ray Steckler and convince him to move to Las Vegas while I plundered through stacks of videos, DVDs, and magazines. I finally settled on a used DVD of the 80's "Jaws" rip off "Crocodile" and rocket off to continue my travels, promising to return the following day.
The remainder of my collectibles hunt consisted of comic book stores, a few fairly impressive record stores (yes those 12 inch black platters that preceded compact discs), and a pretty cool vintage toy store called "Toys of Our Time". The latter was a treasure trove of old toys from the 50's, 60's, and 70's and some more esoteric items like a full size prop space worm from "Men in Black". While I didn't add anything to my collection from this visit, I did spend a good half hour discussing the hobby with the owner. I had more stops planned on my list but the day just wasn't long enough and any excuse to visit Vegas again is a good one.
Ray Steckler and Ted Mikels hold court on opposite ends of Las Vegas. Mikel's studio is just off The Strip in a small industrial park while Steckler's video store is several miles away in the suburbs. Both gentlemen were extremely generous hosts giving freely of their time and rich memories of their long careers. I could have easily filled a whole day with each but made the mistake of trying to fit it all into one. This was only a four-day vacation for me and both men have very active schedules I had to work around. Fighting traffic on The Strip caused me to be a few minutes late for my appointment with Ted Mikels and there was no way I could resist an invitation to sift through boxes of memorabilia whose contents eluded even Ted. At one point I unearthed an original one-sheet poster for the '69 release of "The Astro Zombies". This surprised Ted immensely as he had just told me that one had sold in Australia for $400.00 and he was seriously considering parting with the only copy of this poster he thought he had. As the sun was setting on a day I will never forget, I bid Ted farewell and loaded a bounty of posters, press books, photos, and even some 45 RPM radio spots into my car. Needless to say, I was several hours late returning from my adventures but I think readers will agree that the resulting interviews were well worth it.