February 18, 2014
Doctor Who: A Personal Journey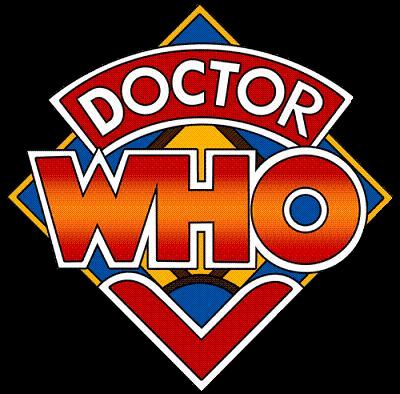 On Monday, November 25, 2013 I ventured out to a local movie theater to see the Doctor Who 50th Anniversary Special – Day of the Doctor on the big screen.  I had watched the show two days earlier on television with most of the rest of the millions of fans throughout the world but was still willing to pay for the novelty of seeing this primarily small screen property in a theater and in 3D.  I hadn't given the screening much thought until I got to the theater and realized a second screen had been added because the first one sold out so quickly.  A third showing would eventually be added at 10PM when the second screening sold out as well.  The theater I sat in was packed but I still didn't pay much attention to the audience as I waited for the show to start.  It wasn't until the two theaters, located directly across from each other, let out simultaneously that I realized how many people had dressed for this event, mainly as the current Doctor Matt Smith in tan jacket and fez.  There were plenty of other fans wearing T-shirts emblazed with Daleks and the TARDIS and even a few long colorful scarves from the Tom Baker era.  It was then that it finally occurred to me just how far this television show had come and how, unlike most of these fans, I had been there since the beginning.
I can count myself among a small handful of fortunate fans that have followed the English television series Doctor Who throughout its entire American broadcast history.  As a young child of only five or six in the early 70's, I remember seeing several of the Jon Pertwee serials including episodes from The Silurians, Ambassadors of Death, Mind of Evil, and The Sea Devils on local television.  Several years later in 1978, our cable service carried the New York station WOR when it began to show the Tom Baker serials and our local PBS station picked the show up a short time later and carried it for over a decade in both episode and movie form.  Of course it took me years to piece everything together and realize that what I had as two distinct memories were actually the same show but then Doctor Who is all about mysteries and contradictions.  When I was fist watching those strange and colorful shows during the dawn of the 70's, I had no way of knowing that this series was already close to a decade old and I was coming into it with the third actor to play the lead role.
I think what first attracted me to the series was its uniqueness.  In later years I would defend the show's budget limitations against jaded Star Wars fans who couldn't comprehend the difference between a feature film that occurs for two hours once every few years and a thirty minute weekly television series.  Doctor Who was never dependent on special effects though, it was a story driven show with quirky characters, bizarre situations, and clever solutions to both complicated and mundane problems.  The first season of the Tom Baker years, like most inaugural seasons for a new Doctor, were a slow roll as the lead character found his footing and the rest of the show formed around him.  There were still some good and some great stories during this time and it's safe to say I was hooked very quickly.
By the time I reached high school in 1980, I was fairly well versed in the Tom Baker episodes of Doctor Who which were approaching their end.  I had also taken to searching out bookstores for hard to find novelizations of Doctor Who stories and British magazines like Doctor Who Monthly that helped fill in the gaps of this Time Lord's history for me.  It was also around this time that I met Ray Hitson, a Doctor Who fan a few years my junior but well ahead of me in the information department.  We became fast friends and one of the first things we did together was attend a PBS sponsored preview screening of the first serial of Doctor number five, Peter Davidsion, in nearby Gainesville.
It didn't take Ray and I long to realize that there was a void in Who history that fans not quite as advanced as ourselves were desperate to fill.  We hit upon the idea of forming a fan club and charging members a whopping $5.00 per year.  Membership in The Florida Society of Time Lords also included a subscription to our bi-monthly newsletter, The Last Incarnation, as well as all those other benefits and privileges befitting a time traveling dignitary!  We had a lot of fun and even started holding an annual convention called Ocalacon to get everyone together to watch rare episodes of the series which were starting to surface in fan collections.
The great Who-rah for Ray and I occurred in the summer of 1983 when we attended a Doctor Who Fan Club of America (DWFCA) convention in Tampa.  The guest list for this show included popular companion Elisabeth Sladen, current show producer John Nathan-Turner, and, best of all, my favorite Doctor Jon Pertwee!  It was an amazing spectacle to see all these fellow Whovians, as the fans had become known, gathered together in one place plus the seemingly huge selection of merchandise.  I purchased a whole batch of books and magazines but also two items I still prize to this day – a Palitoy talking Dalek and a Mego Tom Baker Doctor Who action figure.  If all this wasn't amazing enough, due to a mix up that caused us to miss the time they had set aside for fan clubs to interview the guests, we got to spend an afternoon with all three celebrities by the pool at their hotel!  Ray and I were in Who Heaven on that day that I have never forgotten.
When we first arrived at the Who convention in Tampa, Ray and I were shown to our seats by a fellow fan who had dressed in a very respectable version of Jon Pertwee's Doctor outfit right down to the opera cape and I commended him on the good looking costume.  A few months later in June of 1984, I contacted the DWFCA to inquire about getting some videos for our convention.  They passed us on to a fan in Tampa named David Polk who had an astounding collection of rare episodes on VHS tape.  After some coordinating, Mr. Polk arrived at our con in Ocala with a couple of friends and a box of tapes.  I can still recall us knocking the socks off of everyone in the room when David popped a tape of the Jon Pertwee serial The Daemons into our VHS deck and the room pulsed with the Doctor Who theme and eerie colors!  I didn't realize it at the time but I had also just made a lifelong friend who I still talk to regularly and see as often as possible some thirty years later.
I now interrupt this personal account of Doctor Who fandom for some reminisces by Mr. Polk himself who even managed to remind me of a few incidents I had forgotten over the years.
My 33 year love affair with Doctor Who started at a science fiction convention in Tampa, Florida called "Universicon" that was held on the grounds of the University of South Florida in 1980.  In one of the rooms at the con, they were showing a story from the series called Terror of the Autons starring Jon Pertwee.  I remember it was a husband and wife that brought the story to the con and after I watched it, I was hooked!  Jon Pertwee's Doctor was very James Bond and I was also a huge fan of the Bond film series so it was a win-win!    I read up and researched as much as I could about the series which wasn't easy since the Internet was still 10-15 years away! 
They say that the first Doctor you see is usually "Your" Doctor, which Pertwee was for me!  I did later finally get to the Tom Baker stories which, for me, were equally as good!  I was eventually able to go to my first Doctor Who convention which was held in Miami.  It was at that con that I finally met my favorite Doctor, Jon Pertwee.  I was not disappointed!  I also went to a con in Tampa in May of 1983 which Pertwee and Elizabeth Sladen, companion Sara Jane Smith, were attending.  Much to my surprise, Pertwee remembered me and I was able to go backstage with him to take pictures and talk for a little while. 
Since those meetings I have met three other Doctors – Patrick Troughton, Peter Davison and Colin Baker along with companions Ian Marter and Nicola Bryant.  In 1986 I had the opportunity to me the U.N.I.T. men-Nicholas Courtney, John Levene and Richard Franklin and to round it off, the producer of the series at the time, John Nathan-Turner.  Then on June 9, 1984, I met a fellow Whovian that I have had a 29 year friendship with, none other than Ed Tucker!  At the time Ed, who was running a local Doctor Who fan club in Ocala, Florida which I still have my membership card from, asked if I could help him with some video programming for a one day mini con he was running at a local library and we have remained friends ever since.  At the 1986 U.N.I.T. con, Ed and I went as "The Whos Brothers" and were well received.
 I am very glad that in 2005 the series did come back with Christopher Eccleston and then David Tennent as the Doctor.  These series were produced by Russell T. Davies and were exciting although a little heavy handed at times.  Still, they much better than the Matt Smith Doctor that Steven Moffat has been helming!  I do hope that the show goes on for another 50 years, but it needs a different direction if it will survive.
 Thank you David for that trip back in Doctor Who time and now, back to our main memories.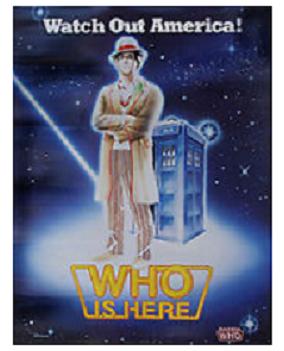 The 80's was a great time to be a Doctor Who fan in the United States.  Conventions started springing up all over the place and Florida had more than its fair share.  I got to meet Doctor's three, five, and six, all of the main members of UNIT, and a whole cast of companions.  Sadly the wind was knocked of fans sails when the show was put on "hiatus" in 1985 but in the US we were busy discovering the former Doctors and the surviving episodes of William Hartnell, Patrick Troughton, and Jon Pertwee finally received wide syndication in America.  This kept fans in the states hungry for Doctor Who knowledge and my fan club alive until the last half of 1987 when I moved from Ocala to Jacksonville.
 I remained a dedicated Who fan throughout my later years in college and many of my roommates and friends often gathered to watch the shows with me.  The quality of the show was suffering overall in these years, especially the writing, and it didn't come as much of a surprise to us when the axe finally fell in 1989.  The cancellation of the series didn't extinguish my love for the show but it did put it in a finite prospective for the first time.  Since I had seen all the existing episodes by this point and read most of the books, Doctor Who took a back seat to other programs for a while but thankfully this didn't last forever.
 I heard a few rumors over the years about the return of Doctor Who but after some false starts I had given up hope and forgotten about the prospect.  Then one Saturday evening in 2005 I happen upon a miraculous sight on the satellite channel BBC America.  My attention was caught by an actor I recognized from the zombie flick 28 Days Later in some sort of science fiction show.  Then I started hearing words like "Daleks" and "Autons" which really got me excited until I finally spotted that familiar blue police box and realized my old friend was back!  I loved the new direction the show took in the twenty-first century including being shot on film and featuring top shelf special effects.  It was a fitting return for a show that had been gone for too long. My personal journey with the Doctor was revived as well and I have been following the show ever since.